Hi there!
I just signed in for this years Group Build with a Tamiya Razorback but that won't be my first Thunderbolt. In November 2008 I've built a double pack of Bubble Tops and this is 50% of it. It was my first model in NFM with airbrush. Over the last years I have changed a little bit building my kits but I hope you like this one also ....
The kit is Academy 1/48 which is a very good one I think and a lot cheaper than Tamiya. As far as I remember there were no major problems building it. The colours I used are mainly Agama from Czech Republic and some Revell. The decals are taken from the kit, also the big ones on the rudders. Today I would paint it, but 4 years ago I still was a rookie with the airbrush and that looked too difficult to me back than ....
On the other hand I needed a lot of softener until the decals did what I wanted ....
The Jug is build oob and not weathered like all my builds. The photos were also made in 2008.
Oh, and the unit was 527. FS, 86. FG, Italy 1944. But enough of talking, let pictures speak ....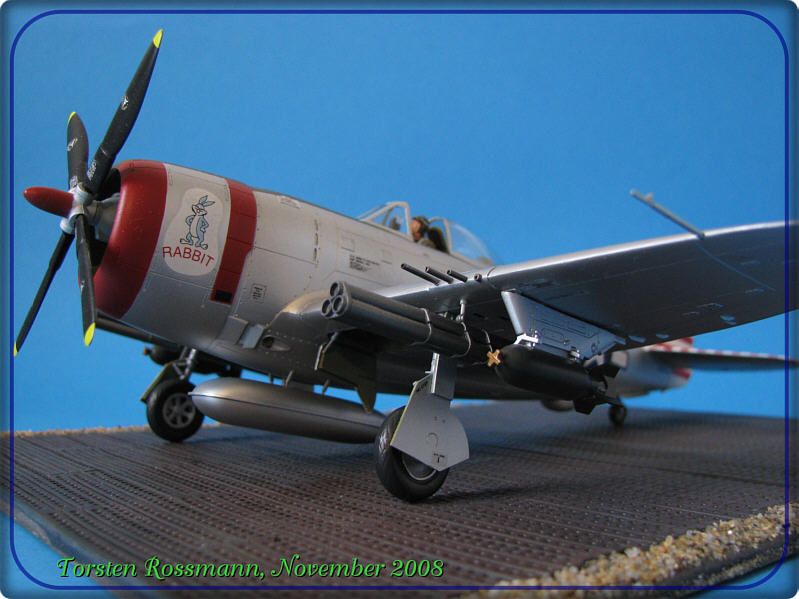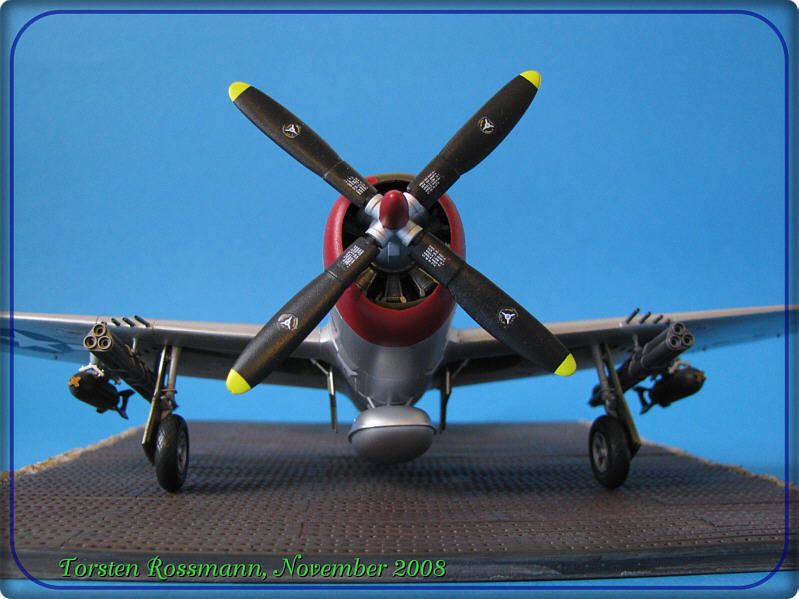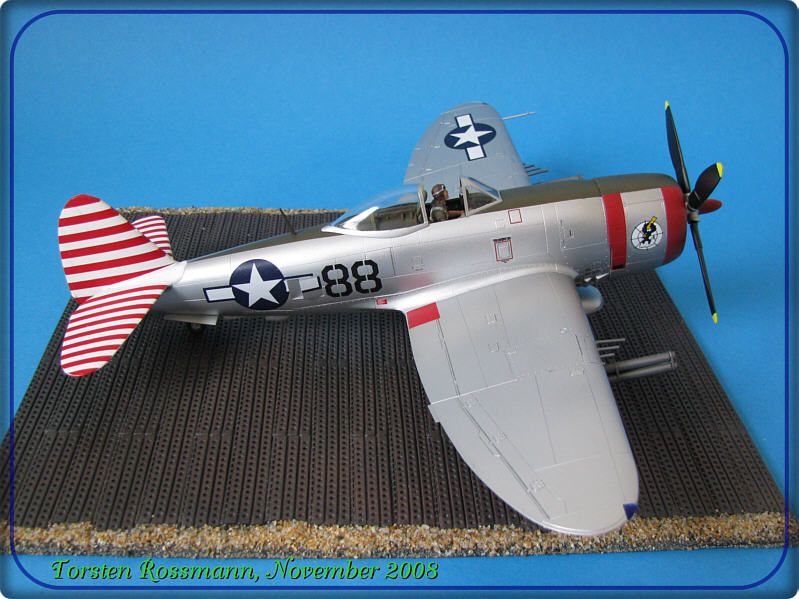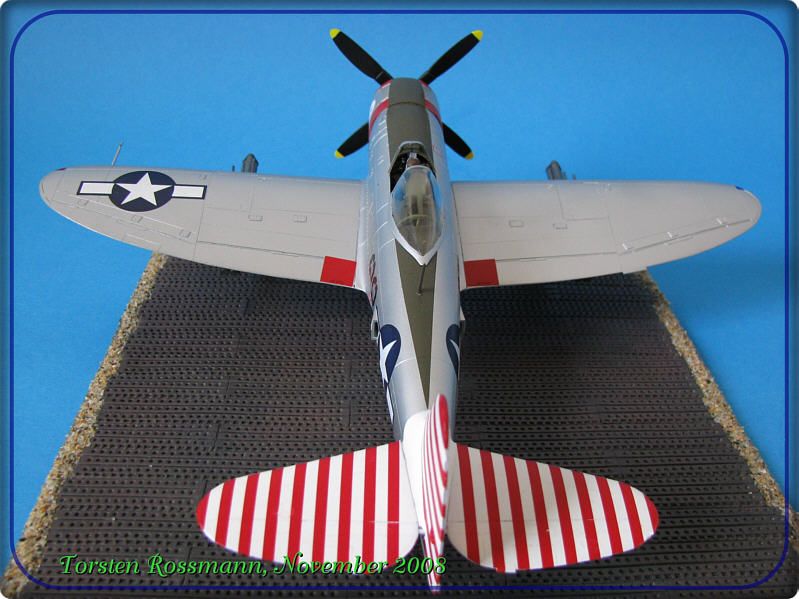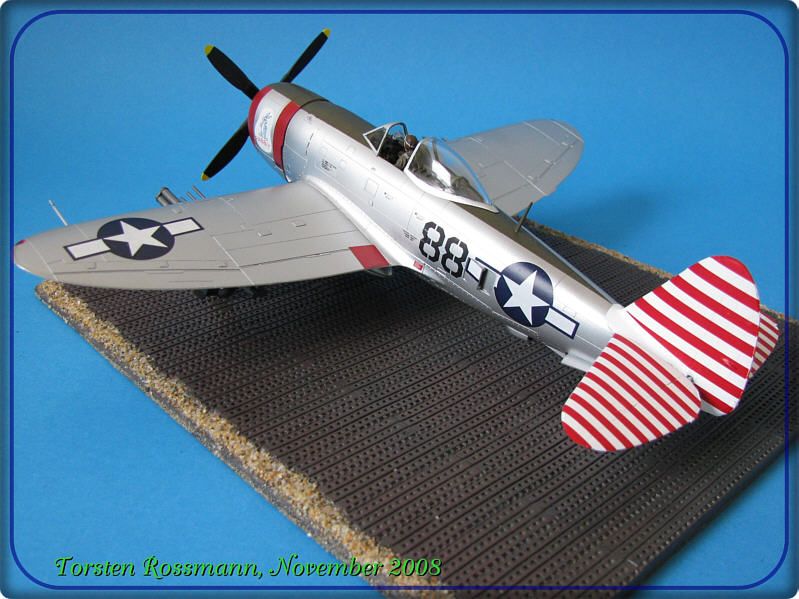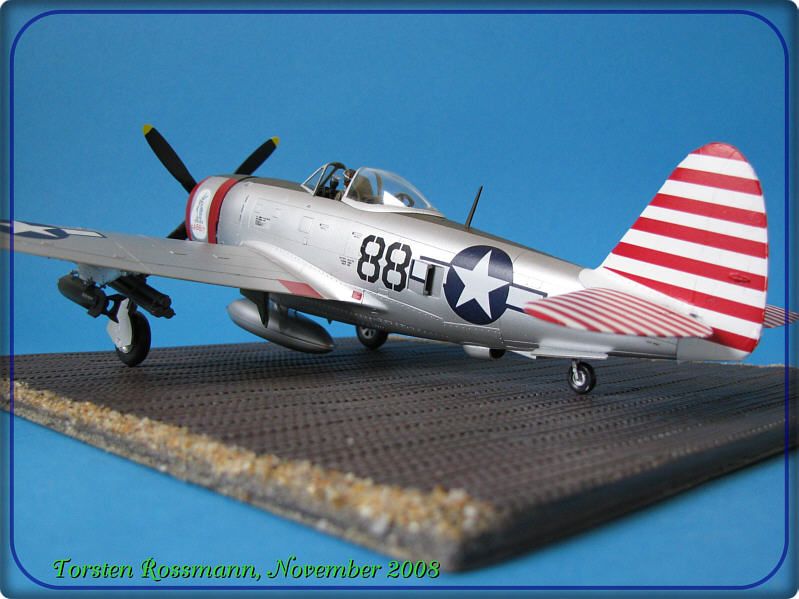 Happy modelling!
Torsten